Contact Us
Got a question?Let us help.
Contact
New Products
Products
News
About Us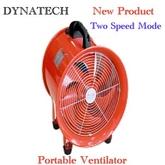 Automotive repairing and service tools are the major products which DYNATECH Enterprise focus to distribute, and contain of:
1) Automotive repairing tools include :
* Engine tools
* Engine Timing tools
* Brake tools
* Under car tools
* Body tools
etc.
2) Industrial hardware include:
* Blowers in portable types and hand-push type.
* Brass coated staple pins
3) Hydraulic and Air operated instruments include:
* Grease pumps, oil pumps, oil extractors, fluid handling, etc.
* Air operated impact wrenches, impact screwdrivers, etc.

It is our long term goal to promote the quality products which our customers require
at the best prices and in the most efficient way. DYNATECH Enterprise is capable
to supply the products with most competitive prices and the good quality because we
locate most reliable sources.

More
Recommend Products
Featured Products